Development of Xeneta's brand visual identity and strategy. This Oslo-based company is the leading freight-rate platform and helps companies all around the world make critical business decisions.
Building a strong identity showing how Xeneta gathers data to give freight companies actionable insights that help them make critical business decisions.
The visual identity is based on data streams that represent goods and their journey around the globe. It shows Xeneta's ability to track these goods and the evolution of their moving costs.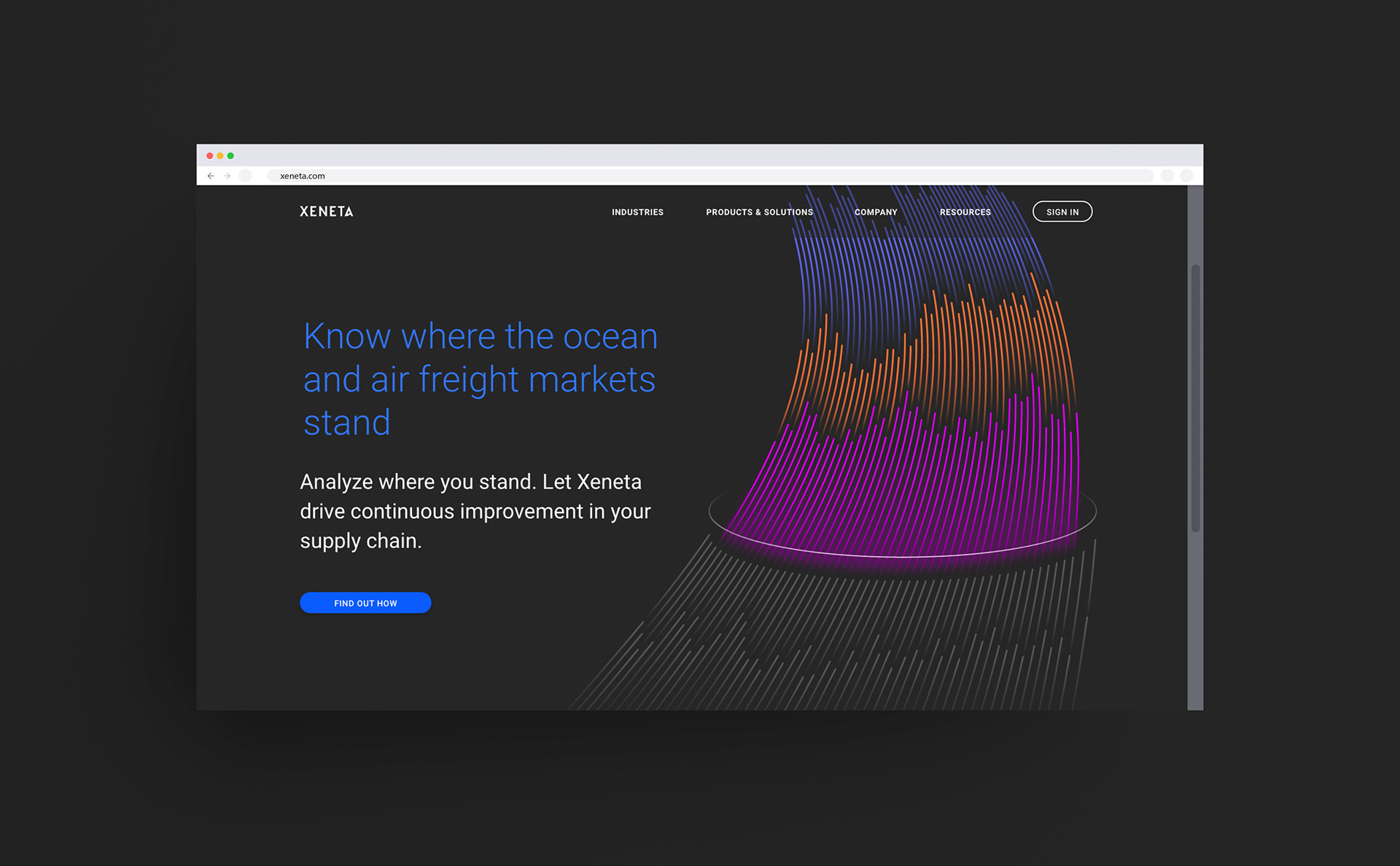 Each year, Xeneta organises a series of conferences called Xeneta Global Summit, which consists of two big events happening in Copenhagen and NYC.
The summit's identity is based on Xeneta's main visual language and focuses on the idea of community and gathering partners from around the globe.